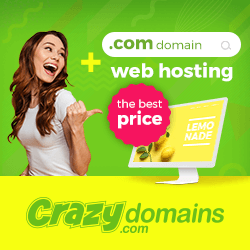 What are chatbot ? Chatbots are at the talking point of the business world now. A chatbot is a service, powered by rules and sometimes artificial intelligence, that you interact with via a chat interface. The service could be any number of things, ranging from functional to fun, and it could live in any major chat product (Facebook Messenger, Slack, Telegram, Text Messages, etc.).Chat bots are computer programs that mimic conversation with people using artificial intelligence. They can transform the way you interact with the internet from a series of self-initiated tasks to a quasi conversation.A chatbot uses machine learning to pick up on conversational cadences, allowing it to effectively mimic human conversation and react to spoken or written prompts to deliver a service.
The chatbot is essentially a user interface which can be plugged into a number of data sources via APIs so it can deliver information or services on demand, such as weather forecasts or breaking news. Typically, a chat bot will communicate with a real person, but applications are being developed in which two chat bots can communicate with each other. Chat bots are used in applications such as ecommerce customer service, call centers and Internet gaming. Chat bots used for these purposes are typically limited to conversations regarding a specialized purpose and not for the entire range of human communication.
Advantages of Chatbots :
• Ability to engage with the customers in a natural and friendly manner
• Easy to interact using a simpler interface
• Interactions are possible through familiar platforms like Facebook chat through API
• Capability to outperform humans with the speed of handling customer queries
• Improved efficiency with round the clock customer service
• Easy to build and cost efficient.
Future of Chatbots :
Chatbots are currently seen on websites, social platforms and smartphones and are utilized as easy and fun ways to assist customers in their interactions with a brand. Even if the bot revolution is in its early phase, we can expect a lot more advancements in this field. With the evolution of AI technology and deep learning, the chatbots are expected to become more empowered to offer better language processing capabilities and extensive personalization in the coming days. Let us expect in the future, chatbots will get embedded in almost all the interconnected devices that we use in our day to day lives. This will fundamentally transform human interactions with digital business platforms and will open up new realms of personalized customer experience. Foreseeing this immense potential of the chatbots, organizations have started investing heavily in this space. The next generation of intelligent chatbots with more power to store, synthesize and recall data can possibly make smart purchasing decisions for you, or warn you of a bad weather condition or hectic traffic on your drive way to office.
1). More people interact with messaging apps now, than social media apps.
2). Chatbots, particularly on messaging apps, are therefore presenting a massive opportunity for brands.
3). These bots have created a new way to interact with your customers.
4). Chat bots are easy to use, and because they use language, plug into our primary method of communication.
5). They can be faster to use than websites or apps, no longer do you need to hunt for the information you are looking for, the bot finds it for you.
6). They also have the potential to automate many tasks. As developers advance with artificial intelligence, NLP (Neuro-Linguistic Programming), and deep learning, chat bots will synthesize and recall important data and engage in human conversations, learning as they go.
7). Chat bots sit on different messaging platforms which make them easy to use – you're already familiar with the interface, they are easier to install than an app, no need to update, and they don't take up memory and storage on your phone.
You May Also Like:
Disqus – An excellent web application for making social interaction.
5 Social Media Marketing Tools You Should Be Using
Get more stuff like this
Subscribe to get interesting stuff and updates to your email inbox.
Thank you for subscribing.
Something went wrong.