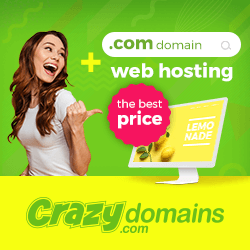 What is Web Hosting?
Are you heard it?
Web hosting is a service which allows websites to be published to the internet and hosted so they are accessible on the around the world on the World Wide Web for everybody to find. Web hosting companies buy or lease many servers in a data center which are connected to the internet, and sell partitioned space on the server, typically called Shared web hosting.
How to select the best web hosting?
There are hosts that will come very close and offer very substantial services, but no one host will have everything.
Here are some important points to consider when choosing the  Best Web Hosting for you:
1.Reputation
Hosting is a competitive market. Most of the web hosts will provide very similar packages.There is a small thing decided their success and failure. A host cannot manipulate, with large-scale advertising and clever marketing, is reputation. Reputation is everything. Positive reputation is earned through superior performance, efficient customer service, attention to detail, and industry awareness.
You will need to dig a little deeper and seek out honest consumer opinion and impartial reviews for reputation.
2.The Web-Host with the Most, or the Specialized Provider?
There are two schools of thought, and both hold persuasive argument. The first theory is that by choosing a web host that provides the whole spectrum of hosting solutions you have the option to upgrade your hosting package at any time, without the sometimes problematic annoyance of switching to another provider.
Many hosting providers will offer the full range of standard hosting packages, and a variety of options within each separate package. Standard hosting solutions include:
a. Shared Hosting
b. Reseller Hosting
c. VPS Hosting
d. Dedicated Servers
A specialized hosting provider may be able to offer more advanced, and/or flexible, services in their particular field of expertise. So if you are looking for a higher-end package, this may be something to consider.
3.The Linux/Apache vs Windows/IIS Dilemma
If you have no predetermined preference, and no technical restriction, you may be unsure which server/platform configuration route to take.It is now possible to use an Windows/Linux configuration, and to use Apache in conjunction with Windows-based systems.
Either system can now handle PHP, but only Windows/IIS allows the use of ASP.NET. There will be people that vigorously promote the use of one type of configuration. The felicitous option would be to visit an unaffiliated web hosting forum and seek out the pros and cons for yourself.
4.Best Web Hosting Honesty Or Empty Promises and Sales Tactics
Open Book or Closed Doors?
How much information is contained on the web host's main site? Do they have clear tables and charts that factually report all features of their web hosting packages?
A good web hosting company will have nothing to hide. In fact, they will be eager to tell you everything their packages have to offer.
5.Hosting Menu: Allowances and Allocations
Appetizers
Price is always a important factor to many customers, but be aware that in many cases a heavily advertised low price is usually subject to commitment to a longer contract.
6.The Main Course
When choosing a web host, it is extremely important to scrutinize the following components and what allowances the web host provides
1.CPU
2.Disk Space
3. Data Transfer Allowance/Rate
4.RAM
7.The Dessert Cart
There are other important factors to consider in a web hosting package, especially if your website is business-orientated, and/or will be administrated/edited by multiple persons.
1.Dedicated IP Address
2.Private SSL Certificate
3. FTP Accounts
4.E-Commerce Solutions
5.Control Panel
 Some of the recommended & top rated Web hosting companies are:
If you have studied the information offered above, you should have a greater understanding of what to look for and what to ignore. Analyze these ideas thoroughly and make a correct decision and pick best Web host for your next project.
You May Also Like:
How To Host Your WordPress Site In Google Cloud?
Top 5 Advantages of Choosing Google Cloud Hosting
Get more stuff like this
Subscribe to get interesting stuff and updates to your email inbox.
Thank you for subscribing.
Something went wrong.