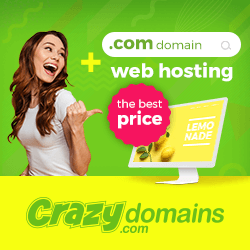 Have you started a new business on a small-scale? Are you wondering how to jump-start your online marketing strategies on social media?
According to a recent survey, only 53% of small businesses actively use social media, only 45% work on SEO, and only 25% use online advertising to promote their small business. Promoting your small business on social media is not rocket science. It is simple.Try it!
5 Ways To Promote Your Small Business on Social Media
1. Frame a Credible Presence
Framing a credible reputation on social platforms might sound complicated, but it's not. Do you know why it's not complicated?
Because as a small business, you don't need to have a huge amount of followers, and you don't need to connect with lots of folks. You just need to connect with the right audience in your area.
And to do so, building brand awareness is the best way.
2. Associate with Experienced Business Professionals
Social media is a world of relationships.
Whether you're responding to comments on Facebook or building your professional network on LinkedIn, it's essential to take some time to connect with experienced and business-minded professionals.
3. Make Your Time and Money Count
For small business owners, time is money.We've all experienced those instances where we get on Facebook to do some work, but then we see a post or an image from our friends… and suddenly an hour goes by. Yeah, that happens to all of us!
Of course there's a time for liking those fun images, but when you're working, you need to focus on your work.
4. Engage with Potential Clients, Not Just Anyone
No doubt, when you're on social media, you've got millions of folks to engage with. But as a small business owner, it would be better to engage with potential clients rather than just anyone.
You can achieve this by properly learning how to geo-tag on your Facebook business page.
5. Utilize The Right Tools
As a beginner on social media, the right tools can be your greatest asset.These tools will help your social media presence become organized and you will come across as more professional.
In addition, the right tools will save you time, effort, money, and no doubt, a lot of frustration.
Some of the best social-medi tools you can use for your small business are:
1) Evernote
2) Canva
3) ManageFlitter
4) Trello
5) Edgar
Are you promoting a small business on social media? Let me know what you're doing and how it's going for you. Share your thoughts.
You May Also Like:
Why To Use ERP & POS Software For Your Business
What is Canva and How Do I Use It For My Business?
5 Social Media Marketing Tools You Should Be Using
How to Use Social Media Marketing To Build Traffic
Get more stuff like this
Subscribe to get interesting stuff and updates to your email inbox.
Thank you for subscribing.
Something went wrong.