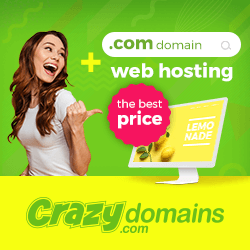 Multiple sites require you to update plugins and themes individually and keep track of everything else from core updates to regular backups. It takes more time. To manage multiple WordPress websites from one central location, we will look at what are the tools.
1)ManageWP
ManageWP is one of the best services out there for managing multiple websites. It allows webmasters to access all their websites through a single dashboard.
All the common routine tasks that you might want to perform on any of your websites can be done via ManageWP whether it is updating a plugin, adding content to a site , creating a backup of another site for experimentation or starting a new project based on a local server production. The service is also easy to use and set-up.
InfinteWP is an application that users install on their server to manage their websites.
Features include a master login for all sites, so you won't have to log into them separately again, one-click updates, bulk installation for plugins and backup/restore. However, the basic version lacks some functionality like managing users, uptime monitoring and scheduled backups.
3)MainWP
The MainWP WordPress Management plugin is a free, self-hosted and open source solution for managing multiple WordPress sites from one location.
MainWP is the only free, fully open source and self-hosted WordPress management plugin available. And, just because it is free does not mean it's been stripped down. The MainWP Dashboard allows you to control virtually all of your daily WordPress maintenance tasks at absolutely no cost.
4)iControlWP
Manage Multiple WordPress Sites from one secure dashboard and provide Security, Backups, Updates, Optimization, Client Reports and More.
The iControlWP WordPress Security Manager is the only solution you need to manage all your WordPress websites. You need more time and WordPress management every day doesn't make your business any money. iControlWP will give you back the time you need to focus on your business.
5)CMS Commander
The CMS Commander dashboard allows you to manage multiple WordPress sites in bulk. We help you control, monitor and backup all your websites – no matter if you have one or hundreds. 
CMS Commander is the best way to manage multiple WordPress sites and an effective content marketing tool wrapped into one easy solution.
You May ALso Like:
How to manage multiple social profile in one?
Get more stuff like this
Subscribe to get interesting stuff and updates to your email inbox.
Thank you for subscribing.
Something went wrong.