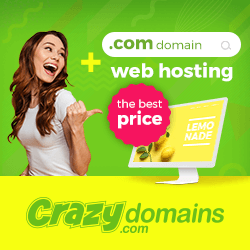 SumoMe is not only a plugin, it combines with the collection of several apps with different facilities.  The WordPress plugin makes access to the Sumo store from which you could able to install everything which is available there. It is one of the most important social sharing plugins, at the present time. When we discuss the Social sharing plugins generally, they are incredibly important for Search Engine Optimization (SEO). The site of your blog needs to have good social sharing capabilities. If you want to have any sort of meaningful presence on online, it is better to go Sumo.
There are tons of social sharing plugins to choose from Most of them are useless junk and Some are really very expensive. SumoMe comes with its own share of useless junk. I have used this plugin for content sharing because it's fixed scroll style makes it easy to use; it is highly customizable, sleek and responsive which looks great for all devices. Also, it's free for the most part.
Lots of people think that running out a site and maintaining an online business is generally a similar thing. However, as each WordPress knows, constructing a website or beginning a blog is the simple part. But transforming it into a successful venture is a bit difficult.
Some of the important features of SumoMe plugin are:
1) Can be easily integrated with any WordPress theme.
2) Email integration with MailChimp, Aweber, Constant Contact, and Campaign Monitor.
3) Customize the template to make your email pop up look amazing.
4) Quickly grow your email newsletter list.
SumoMe comes with several free tools which probably comes under four basic categories and each subcategory provides a variety of functions. Given below are the category and subcategory of SumoMe.
1.    Lead Generation
List Builder
Scroll Box
Smart Bar
Sharing
Share
Image Sharer
Highlighter
Analytics
Content Analytics
Heat Maps
Communication
You May Also Like:
Why use Ninja Forms over another WordPress form plugin?
Get more stuff like this
Subscribe to get interesting stuff and updates to your email inbox.
Thank you for subscribing.
Something went wrong.