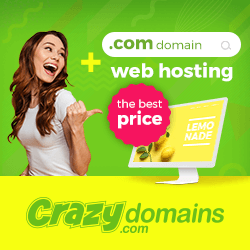 Do you know about blog name? The "blog name" can be one of the hardest and most important parts of starting your own blog. There are many factors to take into consideration. If you are planning on using your blog to make money, you will need to choose your blog name carefully so that your visitors will be able to remember it. Additionally, it needs to be relevant to your topic so that new visitors can find it easily. Learn how to choose your blog name by following a few key steps.
1 .Choose your niche: The Niche is the topic of your website and will influence your blog name. Deciding on what you will focus on in your blog can help you determine a name. It is recommended that you focus on one main topic within your blog so that it will be more organized and visitors will be able to find it more easily.
2 . Choose for available domain names :Consider matching your domain name to the name of your blog. Your domain name should end with either .com or.Net if you are self hosting your blog. If you are using free hosting with Blogger or WordPress, you will be able to search for available domain names through their systems.
3 . Research your competitors: You don't want to copy one of your competitor's blog names, so you need to check out other blogs that are based on the same topic as yours.
4 . Take a look at your company, business, or topic: Choose a catchy name that is memorable, easy to spell, and includes the name of your business or a popular keyword within your blog's niche.
5 . Try to choose a name that describes your blog as effectively as possible: If people come to your blog called "How to be healthy" and your blog is really based on "Men's Health," you might have better success utilizing a more detailed name.
6 .Ask friends,family members or associates for assistance on choosing your blog name: Sometimes an outside opinion is needed to help you choose the best name for your blog.
7 . Make sure that you purchase the domain as soon as possible or sign up for it through a free blog site as soon as you choose your blog name: This way you can make sure that the name is yours and that no one else can use it.
8 . Google keyword tool is another powerful tool  use to search for blog names: Just make sure that the name you choose is related to your niche blog.
You May Also Like:
Best Blog Niches You Probably Don't Know About!!
Tips for Choosing the Right Domain Name
How to Find A Good Niche For Your Blog
Get more stuff like this
Subscribe to get interesting stuff and updates to your email inbox.
Thank you for subscribing.
Something went wrong.