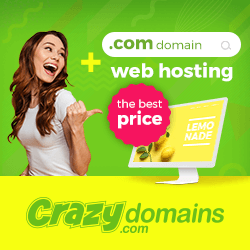 The Search engine doesn't like the copy contents or duplicated articles. When you are supposed to write an article, if you are a newbie, then you might be thinking of copying the contents of another site because of the lack of knowledge or due to some other reasons. If you do so, later it may result in various copyright issues. To stop this from happening, search engines attempt to control the unique source, so they can display this URL for an applicable search request and filter out all the duplicated articles. We all know that search engine works better in the case of filtering out the duplicated articles.
It can happen, when a similar block of content shows up on various sites, the algorithm will choose the page with the most noteworthy expert/most trusted, will be appearing in indexed lists despite the fact that this isn't the original source. In this situation, Google detects the duplicated articles content with the aim to control rankings or trickier users, Google will make ranking adjustments or the site will be expelled from the Google record and search result.
Copyscape tool is one the most favorite and reliable tool, which gives me the capacity to seek published and unpublished articles against copy content issue. The tool will look through all pdf records, websites, blogs, forums and so forth and discover the areas with links from where an article is replicated.
The Copyscape tool is free, however, in the free bundle, you can just look for the articles which are already published through its links. In case, if you need to check an unpublished article then you have to purchase credits. In any case, without the premium license, one is permitted to scan, copy content for just 10 URLs for every site each month. So it is a good choice for the individuals who wouldn't mind for investing some cash in return for a quality and dependable support to check copyright infringement.
The PlagTracker tool comes with both versions like Free and Paid. The paid version, while a small amount for each month, which is most probably compared to the free version, apart from for improved search speed, limitless checking volume, and capability to check plagiarism of uploading document records.
Duplichecker is another free tool which helps to check the unpublished articles for free. You can make use of this by pasting the article into the tool or upload the .txt file, and this tool checks whether there is any matching article or not. This lets the tool to search the contents and find out if it is copied or a unique one. This will also make use of Google, Yahoo and MSN indexer and other search engines to search the repetition on the internet.
Plagiarism checker is also a free online tool for checking the plagiarism. By making use of this tool you can analyze the contents which are copied and can check the percentage of plagiarized contents. You can enter most extreme 1000 words in the box to scan for any copy content issues. Right now the tool enables you to check multiple languages such as English and Spanish dialect. This will check the uniqueness of the article as well as it generates a final report.
You May Also Like:
How to manage multiple social profile in one?
How To Find Good Name For Your Blog Better
Get more stuff like this
Subscribe to get interesting stuff and updates to your email inbox.
Thank you for subscribing.
Something went wrong.