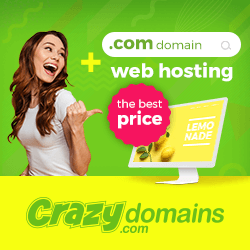 What's a digital nomad and why it's easy to become one!
There are so many types of digital nomads that it's actually hard to come up with just one description. However, what they all have in common is that they spend at least a few months of the year abroad, change their destinations frequently (usually every few weeks but can stay up to 6 months), and earn a living while working online.
You might think that the best route to becoming a digital nomad is by taking the entrepreneurial road and starting your own online business. This will undoubtedly give you the most freedom but it's very difficult to succeed – especially if you have don't have a lot of experience. And in fact most digital nomads don't start out like this, instead they get started with remote work or freelancing.So let's get started with the 7 ways of how to become a digital nomad without skills to work online.
1. Get a job that teaches you the skills you need to know
If you're young and in no real hurry to become a digital nomad immediately, a good way to get started would be to get a job at a company that will teach you the skills to work online. This is a great way of getting paid to learn. If you apply for a job at an Online Marketing agency for example you'll learn many skills that are perfect to become a digital nomad one day.
2. Become a freelancer in your spare time
If your current experience can't be used to work online (yet), and you need the money from your existing job, you could start a freelance business in your freetime.
3. Buy an existing Online Business
A super fast, but also risky, way to become a digital nomad is to simply buy an existing Online Business that already generates money or, even better, a passive income. You can buy businesses on sites like Flippa.com. You're able to see how much money the site already generates and its monetization strategies. This would generate enough income to get started as a digital nomad.
4. Save money and learn in a digital nomad hub
If where you live is so expensive that most of your salary goes towards maintaining your fixed costs, you might consider reducing them and saving up some money so you can move to a digital nomad hub like Chiang Mai in Thailand where your money goes a lot further. Here it will be a lot easier to learn all the skills that you're going to need to work online because you'll be surrounded by other digital nomads. You could even rent out your apartment at home and make some passive income that way.
5. Study at an Online University
You can get a flavour of the digital nomad lifestyle while studying online. Just sign up with an online university and you could essentially travel the world while learning the skills to work online, and you'll spend a lot less than you would studying in Paris. It's a great way to get a degree and keep open the option of starting out in the corporate world one day.
6. Move your business online
Do you already own a brick and mortar business? This shouldn't keep you from working and travelling. Just think about it. There are so many solutions out there that will help you to monitor your business from anywhere in the world without your physical presence. Webcams, Online Accounting, and of course some staff you trust to manage your daily business while being away. It's possible!
7. Start your own online business
You might think that the best way of being a digital nomad is to become an entrepreneur,  build your own online business, and then maybe create some kind of passive income e-commerce business. While it is true that some of most successful digital nomads I know do this, it's also the hardest route to take if you are just getting started.
I hope this article has helped you gain a clearer picture of the possibilities of becoming a digital nomad. Living this lifestyle  can be a truly life changing experience, and you can get started way faster than you might have thought.
You May Also Like:
7 Online Learning Platforms To Level up Your Digital Skillls
Get more stuff like this
Subscribe to get interesting stuff and updates to your email inbox.
Thank you for subscribing.
Something went wrong.