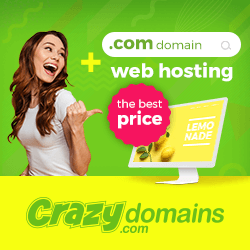 What is a niche?
It's the type of information you offer to your audience, and what topics you cover. You can have a broad niche or a very tight one there's no "wrong" niche. You want to find what best fits with you, your personality and your passions. You have to decide what your blog will be about. Of course, you can always start a blog talking about anything and everything. However, these types of blogs aren't often as successful.Why niche blogs are popular. For instance, if you want to stay up to date on fashion trends, you'll follow fashion blogs because you trust that they'll continuously solve your problem. If you want to alleviate boredom, you might hit up buzzfeed or any number of entertainment blogs that continuously deliver a solution to your boredom.
Examples of niches:
Blogging
Spirituality
Health And Fitness
Gossip
Cooking
Sports
Interior Decor
Why having a niche is better overall:
There are many different kinds of blogs, but most blogs can be broken down into two main categories: niche blogs and general  or multi topic  blogs. While niche blogs focus on only one main topic, general blogs focus on a variety of topics. A popular type of multi topic blog is a lifestyle blog. On a blog like this, you'll find a wide range of content on general lifestyle topics such as career, technology, decor, health, and fitness.
Having a niche blog, on the other hand, brings a number of benefits such as
1 .A niche keeps you on track
When you have a niche, you have a lot more tools available to you. Plus, you can look at your content to see which posts are popular and re purpose them or revive them with a fresh new angle.
2 . A niche blog makes you an expert
Most things you write about will probably be original or will be based on your experiences in that niche.
3. A niche helps grow an audience
People crave quality content and will seek out blogs that meet their needs. Having a niche blog fits nicely with people since you can provide consistent and relatable content to them.
4 . A niche helps monetize your blog
When you can attract your target audience with a strong lead magnet, you can build your email list faster, creating the opportunity for repeat visits and future monetization.
You May Also Like:
Best Blog Niches You Probably Don't Know About!!
How To Find Good Name For Your Blog Better
Tips for Choosing the Right Domain Name
Get more stuff like this
Subscribe to get interesting stuff and updates to your email inbox.
Thank you for subscribing.
Something went wrong.