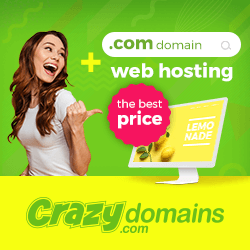 Hi Friends,
Today i would like to share about "How to move contacts from Gmail to iCloud ".
Follow these steps to move contacts from Gmail to iCloud:
Sign into gmail.com with your current Google login.
In the left-hand corner, select the drop down box from "Gmail" and select "Contacts" .
Click the "More" drop down and select "Export".
Select "All Contacts" under Format and select "vCard Format" .
Download the file to your computer .
Once complete, visit icloud.com and sign in with your current Apple ID .
Once signed in, select "Contacts" .
In the bottom left-hand corner, you should see a Settings cog. Select that and then select "Import vCard" .
Select the vCard file you just saved to your computer .
Once imported, the contacts are now in iCloud and should show up on the phone shortly .
How to Move Contacts from "On My iPhone" to iCloud?
1). Download CopyTrans Contacts from the following page.
2).Install the program. If you need help installing CopyTrans Contacts, please refer to this article .
3). Run CopyTrans Contacts and connect your iPhone. Your iPhone contacts will appear in the       program's main window.
4). Select the contacts you wish to copy from the contact list. To copy all iPhone contacts to          iCloud, tick the checkbox next to "Contacts". To copy a limited number of contacts, tick the      checkbox next to each contact. Now click the "Export selected" button.
5). A new window will appear asking you to select the file format. Select "iCloud (single .vcf          file)" .
6). Navigate to the location on your PC where you want to temporarily save your iPhone                contacts and click OK. If you are not sure where to save your iPhone contacts, simply select      your PC's Desktop as the destination .
7). Your contacts will now be exported to a single vCard file at the location of your choice .
8). From your computer's web browser, navigate to the iCloud login page and enter your Apple       ID and password .
9). Next, enter your contacts area by pointing to the Contacts icon .
10). From your contacts area, click on the cogwheel icon found at the bottom left part of the            screen and point to "Import vCard" .
11). Navigate to the location where you saved the "iCloud.vcf" file, select the file, and click            "Open" .
12). Your iPhone contacts are now copied to your iCloud account.
You May Also Like:
Maximum Upload File Size In Google Cloud 
What is Google Cloud Computing?
 How  To Host Your WordPress Site In Google Cloud?
Get more stuff like this
Subscribe to get interesting stuff and updates to your email inbox.
Thank you for subscribing.
Something went wrong.