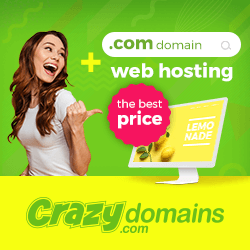 Have you ever been a part of the blogging community?
As we all know, a blog is a type of website that can be frequently updated with new articles or post. We can see millions of blogs available on the internet nowadays. The blogs can be either personal, maintained by a single person or corporate which is written by companies. This helps the company to communicate better with their clients and also can communicate internally within the organization. We can earn money from blogging. What's your view about blogging communities? There are several blogging communities which provide benefits to their members by promoting their books, events, activities for free or at some considerable reduction. This helps you to gain publicity through connection by increasing the traffic. There is the number of ways to promote and make traffic to your Blog. Joining blogging communities is one of the simple and best ways to promote your blog. These communities not only help you to drive traffic but also it'll help you to interact with other bloggers.
Some of the best blogging communities which drive traffic to your blogs are given below:
Dosplash
Dosplash is blogging community which includes several categories such as personality development, beauty, blogging, business, computation, education, food, gadgets, health and wellness, social media, news, travel and more. You can also post your blogs by being a member of Dosplash.
BlogHub
Blog Hub is both blogger directory and search engine, where the members here can gather and exchange their ideas in a convenient manner. If you are having a blog then add your blog to this community. Hence, you can search the blogger directory for blog templates and also you may be able to create the blog and chat using an active blogger's forum.
Bloglovin'
This is one of the most popular blogging communities among the bloggers. The categories include fashion, beauty, home decor, craft, family, fitness, technologies, education, news, videos, books, film, art and more. If you submit your blogs here other bloggers can be able to reach you and enjoy your blog as much as you do.
4. Blogville.
Blogville is one of the best fastest growing blogging community for bloggers. This helps the bloggers to promote their blog and also and find other blogs that might interest you. Sometimes you spend a lot of effort and time in creating and maintaining your blog. Blogville manually reviews every blog which is submitted and increase the quality as high as possible.
Blogengage
Blogengage is a premium blog directory with an attractive homepage that's easy to navigate. In BlogEngage, It is very easy for the bloggers to post their blogs and get engaged in the traffic. The most voted article will come on the featured list on Homepage of BlogEngage.
Inbound
Inbound is a free blogging community for writers and thinkers. You can clear your doubts with an expert advice once you are joined. This community lets you interact with bloggers. The categories in this blogging community cover plenty of information which also includes the job-related articles here.
You May Also Like:
Why We Love Top Blogging Tools For Bloggers!! (And You Should, Too!)
How to Blog Without Breaking The Rules!!!
Get more stuff like this
Subscribe to get interesting stuff and updates to your email inbox.
Thank you for subscribing.
Something went wrong.