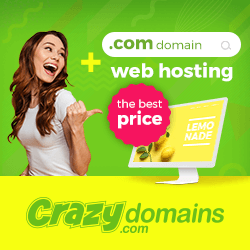 The pictorial or graphical representation of a process is called flowchart. You can use Flowcharts for Planning a new project, Documenting a process, Modeling a business process, Managing workflow, Auditing a process, Mapping computer algorithms, Data management, Chemical and process engineering and more. For creating a flowchart there are many tools are there. Some of the best free software that will help you draw charts quickly is:
LucidChart
LucidChart is a unique tool of HTML5 and Javascript supported software. Using LucidChart you can design flowcharts with UML diagrams and it enables you to create mock websites and Android/ iOS apps that are completely operative. Also you can even create impressive wire-frames which are a much easier process.
LucidChart can help you to  create flowcharts, organizational charts, website wireframes, UML designs, mind maps, software prototypes, and diagram types. The collaboration functionality of LucidChart makes designing flowchart process easier. LucidChart integrates with Google Apps, Confluence, JIRA and helps open Visio documents and you can edit them on your web browser. LucidChart is free from 60 objects of to 25 MB.
Creately
Creately is an offline tool that is supported great software for flowcharts and other diagrams. It allows you to simply drag and drop the elements of your flowchart and also you can design, manage and team up on UI mockups, Infographics, several layouts and templates, real-time collaboration and other premium features.
You can create flowcharts both online and offline using Creately. Creately works with Microsoft Windows, Linux, Mac OS X. It is Free for 5 diagrams after that pay $5 per month.
yEd
yEd is a free software tool for flowchart designing. You can include documents, images and designs from Vision and yEd then to merge all these features and create quality flowcharts. yEd works with Windows, Linux, Mac OS X and all Java Virtual Machine supported platforms help you to create flowcharts all for free and with easy manner.
yEd supports different types of diagrams. Using yEd desktop application you can create high-quality diagrams simply and quickly. And you can import your external data onto analysis.
http://www.yworks.com/products/yed
Draw.io
Draw.io is a cloud based free software tool for flowchart designing. So you can create unlimited number of flowcharts or any diagram in its space in the cloud storage account. It is an online tool, you can create any type of diagrams and charts including flowcharts through Draw.io.
The flowcharts you created are entirely private to you and there are no limitations on the size of the image entered. In Draw.io simply drags and drop the elements of your flowchart. You can share your charts through Google Drive.
Gliffy
Gliffy is an online HTML 5 based diagramming tool. Power visual communication and collaboration with cloud-based application are provided. Variety of themes/templates, revision control is available, so it is one of the best software for flowcharts.
Gliffy helps you to draw cool flowcharts along with different type of diagrams in the browser. Only need to drag and drop the contents, and your flowchart is ready within a short time. You can import documents from Microsofi Visio and merge smoothly with google drive. Offer 5 diagrams, 2MB for free after that prices starts from $3.99.
https://www.gliffy.com/uses/flowchart-software/
You May Also Like:
Tools To Manage Multiple Sites From Single Dashboard
Online Marketing Monitoring Tools
Get more stuff like this
Subscribe to get interesting stuff and updates to your email inbox.
Thank you for subscribing.
Something went wrong.