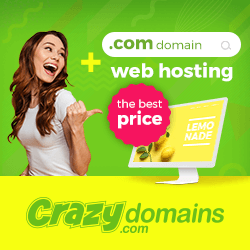 Whether you want to top up your knowledge on a subject or learn a completely new skill, there is no shortage of online courses to help you on your way. In fact, there are so many choices, it can be difficult to figure out which platform suits you best!
If you want to help upgrade the skills of one of your freelancers or employees, it can be even more difficult to choose the best match for their learning style.
To help you navigate the rapidly expanding world of online education, here are 7 of the most popular options for upgrading your skills. Ready, set…learn!
1. Udemy
Udemy.com is an online learning platform. It is aimed at professional adults who want to add new skills to their resumes, or explore their passions.With an  average of 800 new courses added to their repertoire every month, Udemy is a bit more expensive than its competitors. The most popular Udemy courses in business and technology tend to be upwards of $100. However, you can read the reviews of former students before signing up to any of the courses, so you can make a more informed decision.
2. Codecademy
Codecademy is the easiest way to learn how to code. It's interactive, fun, and you can do it with your friends. It is free.The material on Codecademy typically places an emphasis on web design and development.
3. Khan Academy
Khan Academy is a non-profit online platform providing a completely free library of educational "micro-lectures." Focusing on more traditional academic subjects, Khan Academy provides a mix of video and text-based materials in math, science, economics, humanities, and a bit of computer programming.
4. Coursera
Unlike the others above, Coursera is entirely free. It is very academically oriented. Coursera has a wide diversity of subjects available to choose from; everything from data science to musical theory.
5.  Lynda.com
Lynda.com is unique in that it has a huge library of courses — over 3,000 at the time of writing. Lynda's online course library has subjects from web design to interview preparation to how to running your own small business, as well as much more.A great option for people who are visual learners, and at a reasonable cost of $25 per month, a Lynda.com membership provides unlimited access to more than 80,000 videos on a broad range of different subjects.
6.Udacity
Udacity is a platform with a strong focus on technology, with a small but well-crafted selection of courses. If you're looking to break into data science, Udacity's data science program has an impressive roster of teachers from companies like Salesforce and Facebook.
Compared to Lynda, Udacity is more like a college course.They offer nano degrees. Some of their courses are free, while others cost money.
7. Bloc
Focused on web development, Bloc is a more intensive option for those who want to learn quickly. Instead of short courses or lectures, this highly structured program runs for 25 hours per week over several months.
You May Also Like:
How to become a digital nomad?
Get more stuff like this
Subscribe to get interesting stuff and updates to your email inbox.
Thank you for subscribing.
Something went wrong.