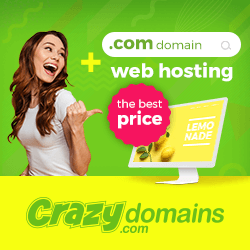 Hello, Friends If You are searching for best whiteboard animation software for business promotions to sell and engage with your target audiences online but don't know where to start or which one is best for your business, here is perfect answer Just read on…!
We all know that a whiteboard animation video is a video that draws itself. We can use animated photos, shapes, sounds, voice-overs, and characters to create different styles and tones of our projects.
A lot of whiteboard animation software have been popping up when you search in your browser. Some are good, some are not perfect and others are just confusing. This animation style proved to be so engaging that it is now hugely popular among animators, marketers and educators alike. So, before you take any whiteboard animation software, it's necessary to get down to the full details of the software.Check this site and get the top whiteboard animation software reviews which will help you getting the right tool
1) Videoscribe/Sparkol
Among the highest-rated software, the Videoscribe from Sparkol can be placed at the top. Its popularity crosses all the continental boundaries. This fabulous whiteboard presentation software was released in 2012, VideoScribe is the first software where you no need to hire an expert while the creation of whiteboard animation videos. VideoScribe is a magical application which will allow you to create whiteboard animation video without having any knowledge of designing or any other technical know-how and will be able to create stunning videos.
2) Explaindio Video Creator
If you are looking for a modern and brand features whiteboard animation software, then you should try a software called Explaindio. Explaindio Video Creator Multilingual is a top animation, doodle sketch, and the motion video creation software. With this software, you can create attractive professional looking marketing, explained and training videos.The canvas or say the timeline of the Explaindio 2.0 is easy-to-operate and user-friendly. This interface makes things easy for the users in creating a perfect whiteboard video.
3) GoAnimate
Produce professional style whiteboard videos using the GoAnimate software. You can choose from over thousands of hand-drawn assets and hundreds of action-making characters to fit your business and professional settings.It is a powerful cloud-based whiteboard animation video creation software that allows you to create quality animated videos in less than 5 minutes. It is designed to allow business people with no background in animation to quickly and easily create animated videos.
The Go Animate site seems to be pointing at a specific age group. Young children may not have the self-control to fully utilize the software, and older teens and adults might be too mature to enjoy the process or the complete products.
4) Easy Sketch Pro 3
Easy Sketch Pro is not just a whiteboard animation software, but you can generate leads through it also. You also get the options of multiple video publishing, adding call option form links, and getting the analytical reports about the user interaction with your videos.
The latest version of Easy Sketch Pro comes with a host of amazing features that make it compete well with the top whiteboard animation software. It allows you to create sketch video with drag and drop interface.
If you have a small budget or cannot go with the monthly or yearly subscriptions, then Easy Sketch Pro is the right software for you. It is cheaper than Videoscribe and Explaindio Video Creator.
5) PowToon
With a good option of providing a free plan also for its users, PowToon is simply one of the most popular and top-rated whiteboard animation software. In the category of the free video creating software, it can be at the first position for sure. It is a web application just like the GoAnimate. PowToon does not work like other animation software, but it is proven something more attractive than the others.
You can use your images or can use the free resource of PowToon for crafting your videos and amplifying your messages. There are hundreds of free templates available to tweak and revise according to your requirements. This is a great help for those who do not want to start from scratch. This straightforward tool helps you a lot along the way of creating professional whiteboard animations.
  Videos are the best way to promote your brand online with a good user engagement. Hope you like the list of the top-rated Whiteboard Animation Software.
Thank You!
You May Also Like:
Best 3D Animation Software For Windows PCs
Why To Use ERP & POS Software For Your Business
Get more stuff like this
Subscribe to get interesting stuff and updates to your email inbox.
Thank you for subscribing.
Something went wrong.